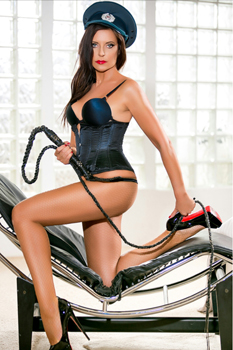 Worship Mistress Allure, Strict London Dominatrix
WORSHIP at My shrine, confess your sin, prove you are worthy to serve Me and show your devotion and accept the punishment you deserve for your transgressions; ALLURING, SENSUAL, STRICT and PASSIONATELY SEDUCTIVE!
MISTRESS ALLURE; Elite Central London Seductive/Strict Darkly Divine Dominatrix. Are you ready to engage in the privilege of serving your Mistress, to adore Me, to bow down before Me, to experience the true bliss that can only be found in the presence of a real Mistress. I am a passionate Femdom Goddess, ready to take you on a unique journey, seasoned slaves, or new pets that are curious about their pleasures may SUBMIT themselves
Having Latin blood running through My veins; I posses Latin traits! I am tall, slim with an extremely toned physique, standing at 5' 7" in My bare feet under dark chocolate brown hair and piercing green eyes that will grab your inner being; leaving you mesmerized. My long superbly shaped legs are strong enough to crush anything they grasp with ease, tantalising and teasing, motivating subjects to worship My delicate size 5 feet, and maybe a taster of My fine sleek stiletto heel purposely balanced over your mouth dangling!

http://www.mistressallure.com/