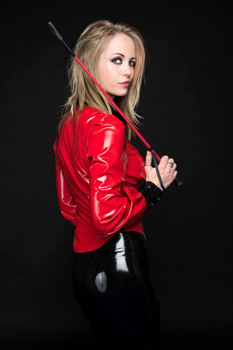 TO MAKE A BOOKING I REQUIRE AN INTRODUCTORY EMAIL INTRODUCING YOURSELF. I ONLY ACCEPT THE BEST APPLICATIONS SO MAKE IT BRIEF, MAKE IT GOOD.
I have a vast interest in fetish activities but if you would like to enquire about something not listed please email me: faq@mistress-aleera.com
My interests:
bastinado, bondage, boot licking, boot worship, breast/nipple torture, bullwhips, candle wax, cbt, chastity devices, collar and lead/leash, corporal punishment, discipline, e-stim, electro-torture, erotic photography (please ask), face slapping, foot massage, foot worship, high heels, humiliation, japanese bondage, kidnapping roleplay, latex, leather, obedience training, objectification, pain, pegging, role play (police woman, head Mistress, boss), rubber, shibari, spanking, strap-ons, tattoos (I have them), uniforms, verbal humiliation and degradation, wartenberg pinwheels, whips, take me out for dinner or shopping (please ask), bastinado,
enforced healthy living; exercise and diet (please ask)
Please note any of my hard limits are listed for a reason, this means I will not perform those activities, so please make sure you have read and understood them before contacting me.
My hard limits include:
Hard sports, insect crushing, nudity of any kind, personal services, sex, smoking fetish, human ashtray, human toilet, toilet training, water sports, fart fetish, ass licking or rimming, blood or knife play, sploshing or wet and messy, overnight or extended stays, duck face selfies, face sitting or touching by the slave at any time (unless specifically instructed by myself for foot worship sessions).